Theta TradingCoaching Program
Designed to meet the needs of students who have completed the Theta Trading Stock Options Academy Introductory Course and are looking for more 'hands on' coaching to accelerate their knowledge and ability to generate profits from trading options.
Theta Trading Coaching is led by expert coaches who will support your success in trading by reviewing fundamentals, key concepts, and break trading down step-by-step. To make this an excellent experience for all students, we will cap class sizes for optimal learning.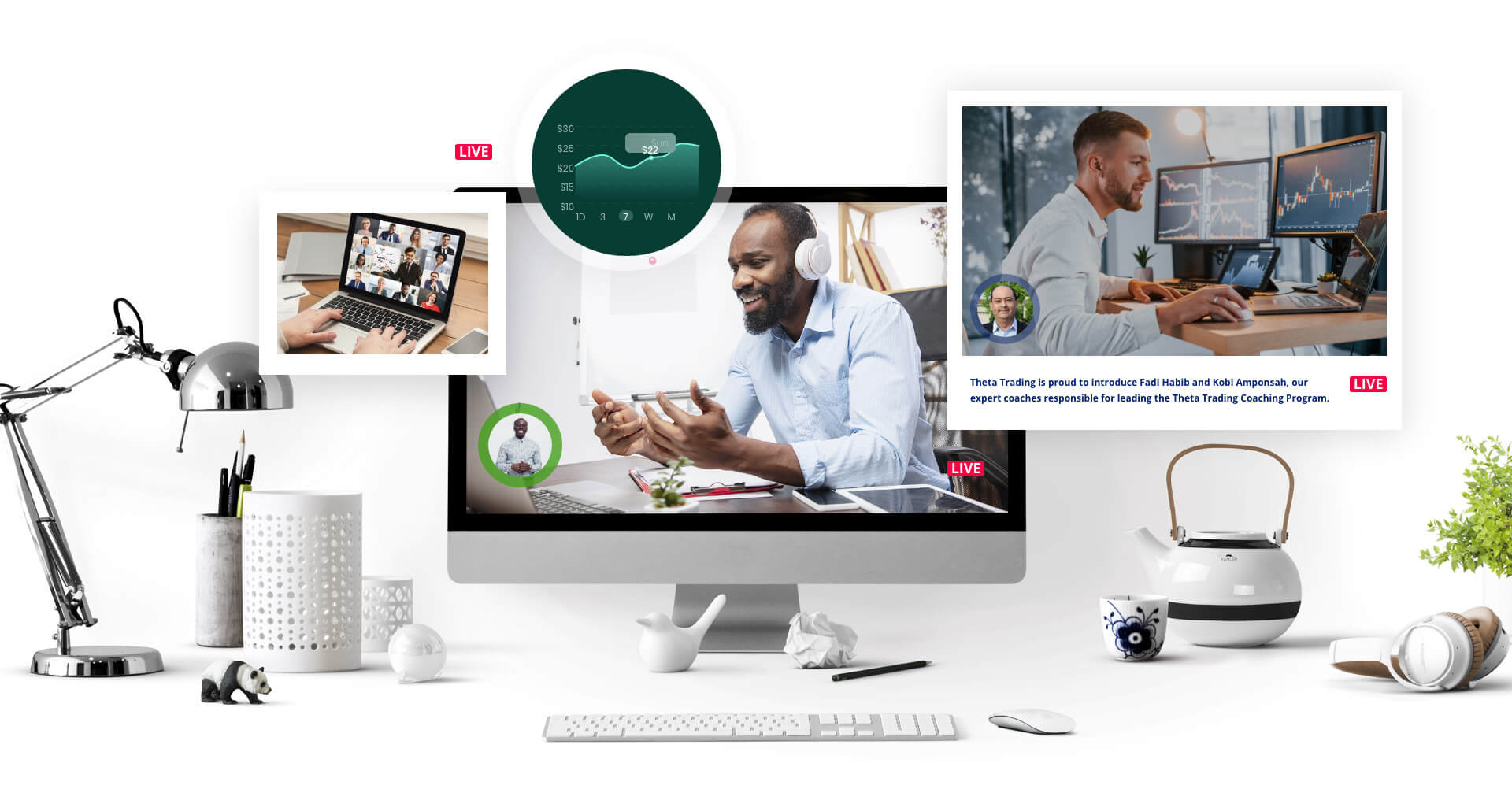 There are two Theta Trading Coaching Programs.
We want to make this an excellent experience for all students so we will be capping class sizes. We encourage you to sign-up early to secure your spot.
Theta Trading Coaching Program will:
Refresh key topics and critical steps for you
Give you support and confidence to take action
Help you set up your trading account
Reduce the initial time it takes to begin trading with efficiency …and make money!
GROUP COACHING
4 Interactive Virtual Sessions
Limited, engaged class size
Programs Starting Regularly
Consult
for Dates and Times
No make-up classes
PRIVATE COACHING
Tailored to your specific needs
and questions
Scheduling to be arranged with coaches.
to find out more and book
your session
*24-hour cancellation policy applies
Our
Coaches
Theta Trading is proud to introduce Fadi Habib and Kobi Amponsah, our expert coaches responsible for leading the Theta Trading Coaching Program.
Fadi and Kobi were recruited to lead the Theta Trading Coaching Program by Omar Khan and Matthew Todman for their knowledge, passion for teaching and their mutually held belief in Theta Trading's ability to change the lives of Theta Trading students for the better.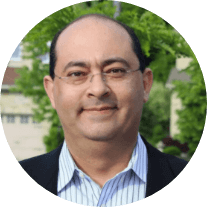 Fadi Habib
MENG, PEng, PMP
Fadi Habib's passion is to help people realize their dreams through real estate investing and options trading. He believes that investing is a skill that can be acquired. Focusing on authenticity and integrity as the building blocks of his coaching practice, Fadi creates real breakthroughs in performance. He is not afraid to hold students accountable and will provide that needed "push" to help his students succeed. Fadi immigrated to Canada 22 years ago, completed a Master's degree in Industrial Engineering and began working in the corporate world. His investment career started in 2002, with him building a respectable real estate portfolio, which he continues to own and manage. Fadi's Real Estate Investment profile was published in the Canadian Real Estate Wealth Magazine, April 2013 issue. His passion for investing in options made him redirect funds from his real estate portfolio to his IBKR account, where he is enjoying great returns.
A part-time professor, Fadi brings over 25 years of industry experience. Fadi has taught at Conestoga College and at Wilfred Laurier University, MBA Program.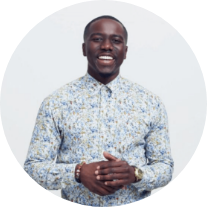 Kobi Amponsah
BHSc
Kobi Amponsah is an entrepreneur and investor in stocks and real estate for over 10 years. He holds a Bachelor of Science degree with over 8 years experience working in the healthcare and technology industries. At an early age, Kobi understood that generational wealth was necessary to enable the life he truly wanted and to live on his own terms. Kobi's extensive 10-year entrepreneurial journey includes owning and operating three diverse businesses in various industries. However, stock investing has always been at the core of his personal income growth strategy.
Currently, Kobi is focusing on his purpose and mission: to help aspiring investors leverage stocks, increase their income potential in order to build long-term wealth.
Kobi believes knowledge is never truly power without action. He is committed to encouraging students to take action, so they grow their knowledge and confidence, leading to more financial value in their lives.
FAQs
We offer a 100% money-back guarantee. If you take the course, and want a refund, send us a screenshot of 2 practice trades to show you put in the work within 30 days, and we will process your refund.
It depends on your risk tolerance and strategy execution. But for example, Omar and Matthew aim to generate option premium income of approximately 3% or more per month.
We have our own learning portal, which you will receive login access to when you sign up. Similar to Netflix, you can log in and view the content on your own time and pace.
Yes, we have a YouTube account with free content to start your learning which you can access by clicking here. We also have a FREE webinar to go over the principles of the strategy, which you can access by clicking here.
You should sign up right once you're ready. You will get access to the recording from the previous course right away and can review it prior to the live weekend training.
No all the programs and technology are very user-friendly, and students can expect the Theta team to answer any questions that may arise.