ABOUT US
What is Theta Trading
Stock Options Academy?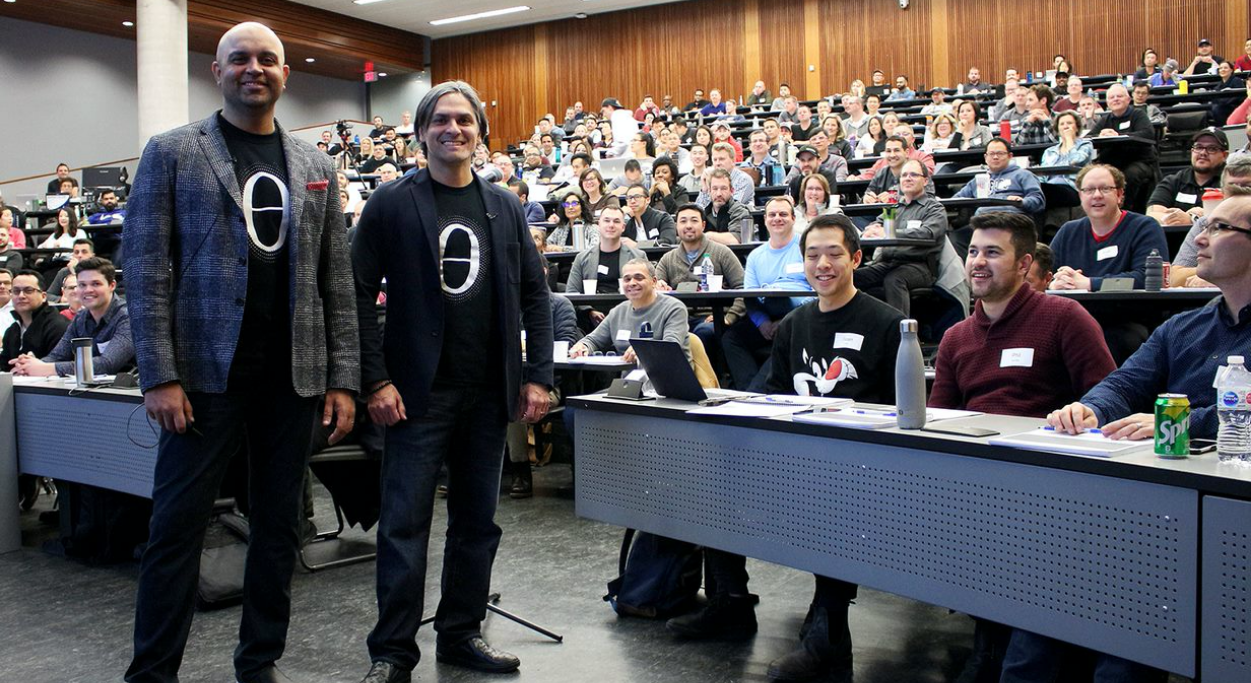 At Theta Trading, our goal is to help you achieve financial freedom by teaching you the foundations
of trading stock options. Join our growing community.
Let us show you the better way to grow
your
personal wealth.
Testimonials

Amazing course! Thank you Omar and Matthew for this advanced course! The SD explanation was very helpful and gives me added confidence when picking out of money strike prices. Seasonality was also amazing as it give me more confidence and edge to go more aggressive on strong seasons on a good quality underlying. Thank you for giving me the confidence and power to leave my full time at Bell!!!
- Paul Yeung

This is by far one of the most useful skills I've ever learned. I didn't realize that I could continue to be making money with shares that I already own by writing coverd calls. School has always taught us how to work as employees, this course teaches us how to make money work for us. Love both the introductory and advanced course! Thanks Omar and Matt!
- Anita Cheung

The Theta Trading Co way of trading options is by far the simplest and safest strategy that I have implemented in my portfolio.

If you want to use options to increase cashflow, and want to sleep comfortably at night, then reach out and learn this skill forever.
- Vuk Dulanovic

This program is a game changer!

Thank you for the insight Matthew! a The Theta trading team is a wealth of knowledge and I'm grateful they're willing to share their knowledge.

This program is a game changer!
- Brian Gordon
Life changing, game changer... 56 I am very happy with the results of the stock hacking strategy taught by Theta Trading. Life changing, game changer which takes minutes a day.

Even as a novice stock market investor I have results that rival professional investors.

Theta team is genuine and ethical. Great value for the cost of the education.
- Viktoria Palfi
This is a life changing skill. I was so heavily invested in Real Estate and I didn't even know this existed. I spent all my free time learning. I didn't give up. I closed my week with over 16% return on my personal account and 7.8% on corporate account (this, I just funded a couple weeks ago). That you so much Omar Khan and Matthew for teaching me this new skill.
- Khatera Osman
Trade with confidence
Many people never get an opportunity to pursue their true passion in life because they lack the financial freedom to do it. Unfortunately, financial knowledge isn't something that's taught in traditional schools so it usually means relying on financial advisors to manage your money. We'll show you strategies that help you take control of your future through financial knowledge.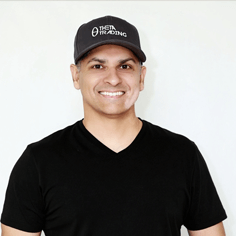 Matthew Todman
Co-Founder
Matthew Todman, CPA, CA, CFA brings 15+ years of financial services experience to the table. His early career began on Toronto's Bay Street, at a Big Four accounting firm, before he moved on to a chartered Canadian bank, holding roles on the trading floor and in finance. Matthew then went into private practice, founding an accounting firm. Currently, he spends his time managing his accounting firm's strategic direction, overseeing his real estate portfolio, trading derivatives, and building out Theta Trading.
Omar Khan
Co-Founder
Omar Khan's career spans more than 15 years in financial services. Starting out in the brokerage arm of a Big Five Canadian bank, he quickly rose through the ranks of the industry to AVP in a widely known mutual fund company. He then shifted his focus, becoming a full-time real estate investor and derivatives trader. Omar holds a BA in Economics from the University of Toronto. He currently spends his professional life trading derivatives, building his real estate portfolio, and promoting the core values of Theta Trading.
As seen on google reviews
M
- Michael Fox
After several years of trading on my own I decided to join Theta. I discovered that even though I had a base of knowledge and experience, the details and methods they teach filled in important gaps. The result was increase in consistency and higher confidence in trades. I highly recommend Theta as their team has a wealth of knowledge and experience to share that otherwise would have taken years to discover on my own.
A
- Ann Becks
An amazing company, great leaders. I am a nurse practitioner and never thought I would be here, confident in writing naked puts and covered calls. Amazing returns. Theta is the real deal: authentic, passionate about sharing these skills to create financial wealth and grounded in the best values. 5 star recommendation.
C
- Colleen Joseph
I don't usually give reviews, but the Theta Trading is really life changing! I would give it 10 stars if I could. Its not only run by honest people that truly care and want to teach financial literacy there is a whole community of members that is super supportive and available - everyone has a common goal. I came with zero experience and in under a year I have completed the intro and advance class - highly recommend to anyone that wants another stream of income. There is a lot of similar companies out there and I did do some research before choosing to learn from Theta Trading, their pricing is better and the community they have built I don't think compares to any other organization/company.
M
- Mario Glumpak
The Theta trading group is the real deal!! They really have your best interests at heart. The training, the live calls, the coaching is the best I have experienced. You have to put in the effort for sure: learn, do, act. The extra monthly income can be life changing. You can scale your portfolio to the levels you want as you build your knowledge. Highly recommend you start your journey with this group.
D
- Dilip Patel
This is a great organization with excellent trainers who teach how to do options trading to generate income. They have basic and advanced courses which teach technical analysis, and how to do options trading with minimum risk. The best part is that you get a chance to join their Facebook community where you can get ongoing support. All the trainers have many years of experience trading stocks and options. For anyone who does stock trading and wants to learn option trading to help improve their financial future, Theta trading is highly recommended.
FAQs
Yes! We have taught over 1,300 students, most with little or no previous trading experience. We have taught stay at home parents, truck drivers and students with no previous knowledge.
The next course is February 19th and 20th. The course is being offered virtually and runs from 9am to 5pm each day.
Omar Khan and Matthew Todman have put their combined 40 years of trading experience into developing the industry's best options trading program, often copied but never replicated.
For Omar and Matthew this is not a part-time commitment. Teaching is their full-time passion and students can feel the difference in their learning and engagement. Our OUTSTANDING Google reviews and student feedback confirm the Theta Trading difference.
Most of our students start trading after completing the intensive two-day course. When traders are starting out, they tend to spend more time researching and executing trades. This quickly turns into just over 30 minutes a day, providing students do the work to understand the Theta Trading strategy.
As Omar always reminds investors – "don't focus on the funds, focus on the knowledge". Once you know how to build your wealth through options, you will be able to direct more funds to trading. To begin, you are investing in valuable knowledge. You can start with a few thousand dollars and work your way up to live trading. We encourage students to practice using paper money and go over how this works in the course.
Check out our YouTube Videos section HERE. In addition, make sure you are well rested and ready to learn the day of the course - we will teach you everything you need to know.
CLICK HERE to get all the details.
Our training is Saturday and Sunday, during 9:30AM EST to 5PM both days.
Introductory course is taught by Omar Khan and Matthew Todman. Both our co-founders have a combined 40+ years of experience in the options trading world and are excited to teach others how to obtain financial freedom.
We will discuss the app we use for trading. You can use any provider you choose to wish, but we use an app by the name of Interactive Brokers (IBKR) which will be discussed and covered by the Theta team. All topics from the set up to the functionality of the different features will be explained.
Yes! This course is designed for Canadians, Americans and people living anywhere in the world with access to the internet and a smartphone. We have taught students from Canada, USA, The Caribbean, Pakistan, Egypt and more.
No, the Theta trading team will walk through and explain all the necessary concepts.