What is The Theta Trading Stock Options Academy Introductory Course?
The Theta Trading Stock Options Academy Introductory Course is our premier course, designed to help you understand how the stock market works, and how you can use options trading to earn incremental income and achieve financial freedom. This freedom is easily achievable no matter where your current level of knowledge is: from absolute beginner, to occasional investor to seasoned financial professional.
Our Approach
We've built The Theta Trading Stock Options Academy to teach the core trading principles that make up our successful options trading strategy. The powerful strategies we teach are straightforward enough to be taught to novice traders with little or no knowledge, and powerful enough to be 'game-changing' for experienced traders.
Mobile
Trade from anywhere in the world on your phone. We execute almost all of our trades on our smartphones, and we'll show you exactly how to do it, too.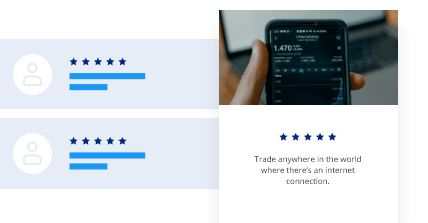 Efficient
We believe wealth creation should be available to people everywhere. With changes in technology and access to training like the education we provide, everyone can develop the skills to trade options efficiently and realize better than average returns.
Emotionless
They're the building blocks of personal relationships but emotions don't have a place in trading. Learn to be detached when making investment decisions.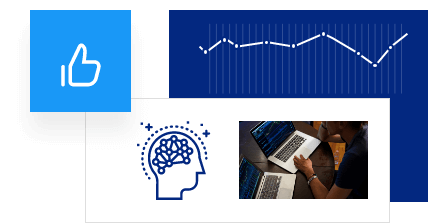 What We Offer
We provide trading strategies that are professional and relevant.
Our philosophy is simple: If we don't do it ourselves, we don't teach it.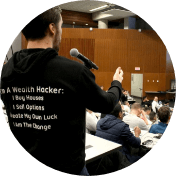 Community support
We want you to succeed. That's why we include in your tuition follow-up support for 6 months. You'll get access to a private online community, along with daily newsletters & weekly live webinars. After the first 6 months, we offer an affordable subscription for continued support.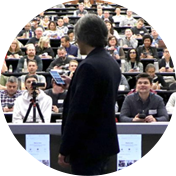 How We Support Your Success
The Theta Trading Stock Options Academy Introductory Course is only the beginning to how Theta Trading supports your success. With your tuition you receive 6-months of support including weekly live coaching calls, daily market newsletters with sample trades to support your learning and trading knowledge. Access to our private online community and much more.
Invest in Your Long-Term Wealth,
Invest in Your Financial Knowledge
With your order you'll receive access to all the following training, tools, resources and community to support your continued learning and confidence.
Join the community of over a 1,300 Theta Traders earning thousands of dollars of incremental revenue by simply applying Theta's actionable system to options trading. Find out what they know about getting paid to purchase stocks they were prepared to buy anyway, without taking on additional risk.
You will learn firsthand from Theta Trading Founders, Omar Khan and Matthew Todman, how to avoid the mistakes they made along the way and earn a significant income in just over 30 minutes a day.
14 Modules of Extraordinary Training Over 2 Days
Private Group with weekly Coaching & Support in our Private Theta Community on Facebook and Instagram
6 Months of Continuing Education
6 Months of our proprietary research, market indicators and trade examples for learning purposes in our daily Email Newsletters
Full Instant Access to Our Online Recorded Training, Guest speakers & Exclusive events
INTRO COURSE
Theta Trading Stock
Options Academy
$649 + tax
(3-Pay)
$1597+Tax (Full Price)
Next Live Stream:
Online + On-Demand Course
Enroll Now
Our Google Reviews Say It ALL
M
- Michael Fox
After several years of trading on my own I decided to join Theta. I discovered that even though I had a base of knowledge and experience, the details and methods they teach filled in important gaps. The result was increase in consistency and higher confidence in trades. I highly recommend Theta as their team has a wealth of knowledge and experience to share that otherwise would have taken years to discover on my own.
A
- Ann Becks
An amazing company, great leaders. I am a nurse practitioner and never thought I would be here, confident in writing naked puts and covered calls. Amazing returns. Theta is the real deal: authentic, passionate about sharing these skills to create financial wealth and grounded in the best values. 5 star recommendation.
C
- Colleen Joseph
I don't usually give reviews, but the Theta Trading is really life changing! I would give it 10 stars if I could. Its not only run by honest people that truly care and want to teach financial literacy there is a whole community of members that is super supportive and available - everyone has a common goal. I came with zero experience and in under a year I have completed the intro and advance class - highly recommend to anyone that wants another stream of income. There is a lot of similar companies out there and I did do some research before choosing to learn from Theta Trading, their pricing is better and the community they have built I don't think compares to any other organization/company.
M
- Mario Glumpak
The Theta trading group is the real deal!! They really have your best interests at heart. The training, the live calls, the coaching is the best I have experienced. You have to put in the effort for sure: learn, do, act. The extra monthly income can be life changing. You can scale your portfolio to the levels you want as you build your knowledge. Highly recommend you start your journey with this group.
D
- Dilip Patel
This is a great organization with excellent trainers who teach how to do options trading to generate income. They have basic and advanced courses which teach technical analysis, and how to do options trading with minimum risk. The best part is that you get a chance to join their Facebook community where you can get ongoing support. All the trainers have many years of experience trading stocks and options. For anyone who does stock trading and wants to learn option trading to help improve their financial future, Theta trading is highly recommended.
FAQs
We offer a 100% money-back guarantee. If you take the course, and want a refund, send us a screenshot of 2 practice trades to show you put in the work within 30 days, and we will process your refund.
It depends on your risk tolerance and strategy execution. But for example, Omar and Matthew aim to generate option premium income of approximately 3% or more per month.
We have our own learning portal, which you will receive login access to when you sign up. Similar to Netflix, you can log in and view the content on your own time and pace.
Yes, we have a YouTube account with free content to start your learning which you can access by clicking here. We also have a FREE webinar to go over the principles of the strategy, which you can access by clicking here.
You should sign up right once you're ready. You will get access to the recording from the previous course right away and can review it prior to the live weekend training.
No all the programs and technology are very user-friendly, and students can expect the Theta team to answer any questions that may arise.